At Cambie Village Dental our dentists offer Invisalign clear custom aligners as an alternative to traditional braces. Invisalign can be an ideal orthodontic solution for many teens and adults in the Vancouver area looking to straighten their smile discreetly.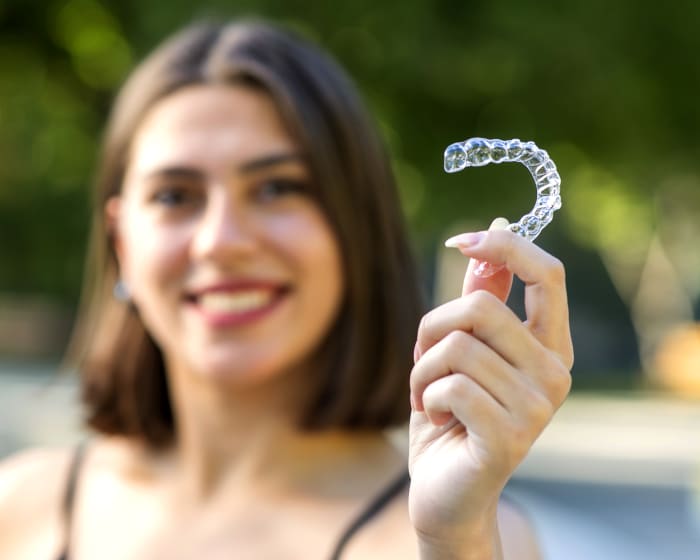 What are Invisalign clear aligners?
Invisalign clear aligners are part of a discreet orthodontic treatment system which offers individuals a convenient, easy-to-manage alternative to traditional metal braces. 
Invisalign treatment consists of wearing a progressive series of clear aligners customized to gradually transform your smile the way you want.
During an initial consultation to evaluate your bite or misalignment issues, we will help you decide if Invisalign is the right orthodontic treatment option to help transform your smile.
How does Invisalign work?
Invisalign aligners straighten your teeth by applying gentle pressure, just like braces do. However, Invisalign aligners are practically invisible when worn, and removable, allowing you to eat, brush and floss just as you would without braces.
If you are a good candidate for Invisalign treatment, a personalized treatment plan will be created for you, starting with taking impressions of your teeth using 3D computer technology. Your digital impressions will then be used to create your unique series of aligners.
Simply will wear each set of aligners for about two weeks before switching to the next set in your series. The aligners will move your teeth in gradually, in small increments, until the final result is achieved: a straighter smile you'll be proud to show off!

Click on a Link Below To Learn More