Meet Dr. Najia Bhimji-Brush: Your Vancouver hometown dentist with a passion for high-quality dentistry and excellent patient experience.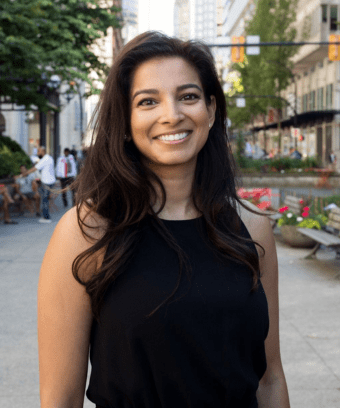 Dr. Najia Bhimji-Brush
General Dentist
DMD, University of British Columbia
Dr. Bhimji-Brush
Dr. Bhimji-Brush has always called Vancouver home. After completing her dental degree at the University of British Columbia, she pursued further education at the University of Connecticut for a program in Advanced Education in Dentistry.

She believes strongly in preventive dentistry and patient education, as well as embracing new technologies available in the ever-changing world of dentistry. Dr. Bhimji-Brush is passionate about orthodontics as well as facially-generated esthetic dentistry. As part of her approach to esthetics and therapeutic treatment, she also offers Botox for her patients.

Dr. Bhimji-Brush takes pride in her patients' experience and strives to make every patient feel comfortable, understood, and educated when it comes to their dental care. Her goal is to make every patient a little more excited to come to the office and motivate them to care for their oral health.

When Dr. Bhimji-Brush is not working hard to put a smile on your face, you can catch her on the Whistler Gondola preparing to ski up a storm, road-biking around Stanley Park, visiting her favourite cheese shop to make an epic charcuterie board, or watching a good movie. She is also publishing a children's book to teach kids and parents how cavities form!